Partial Re-Opening of School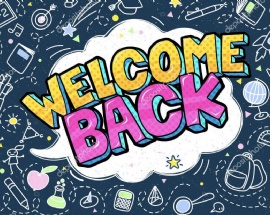 After a period of 10 weeks with the school closed to the majority of children, we are now beginning a partial re-opening. The eligible year groups and start dates are as follows:
YR - open from Tuesday 2nd June
Y1 - open from Monday 8th June
Y6 - open from Monday 15th June
Y2-Y5 eligible/key worker children - from Tues 2nd June
Please contact the Admin Team for specific details and to reserve a place.
Our emergency childcare provision has now closed and we are resuming teaching and learning, with the children being taught in small 'learning bubbles' of no more than 15 pupils. This is a fantastic opportunity for the children and teaching staff, allowing us the opportunity to really focus on specific needs and any potential gaps.
Currently, as it stands, we will be unable to open the school fully to Y2-Y5, as we are at capacity with the number of learning bubbles, staffing levels and physical space on the school site. Should the guidance from the DfE change in the next few weeks, then we'll update you accordingly.
If you need advice on symptoms of COVID-19, then please use the latest information that is available on the NHS website.
Please see the attachments below for the latest communications from the school re: the closure and subsequent re-opening plans.