Learning Outside the Classroom
Intent:
To provide all children with meaningful Learning Outside the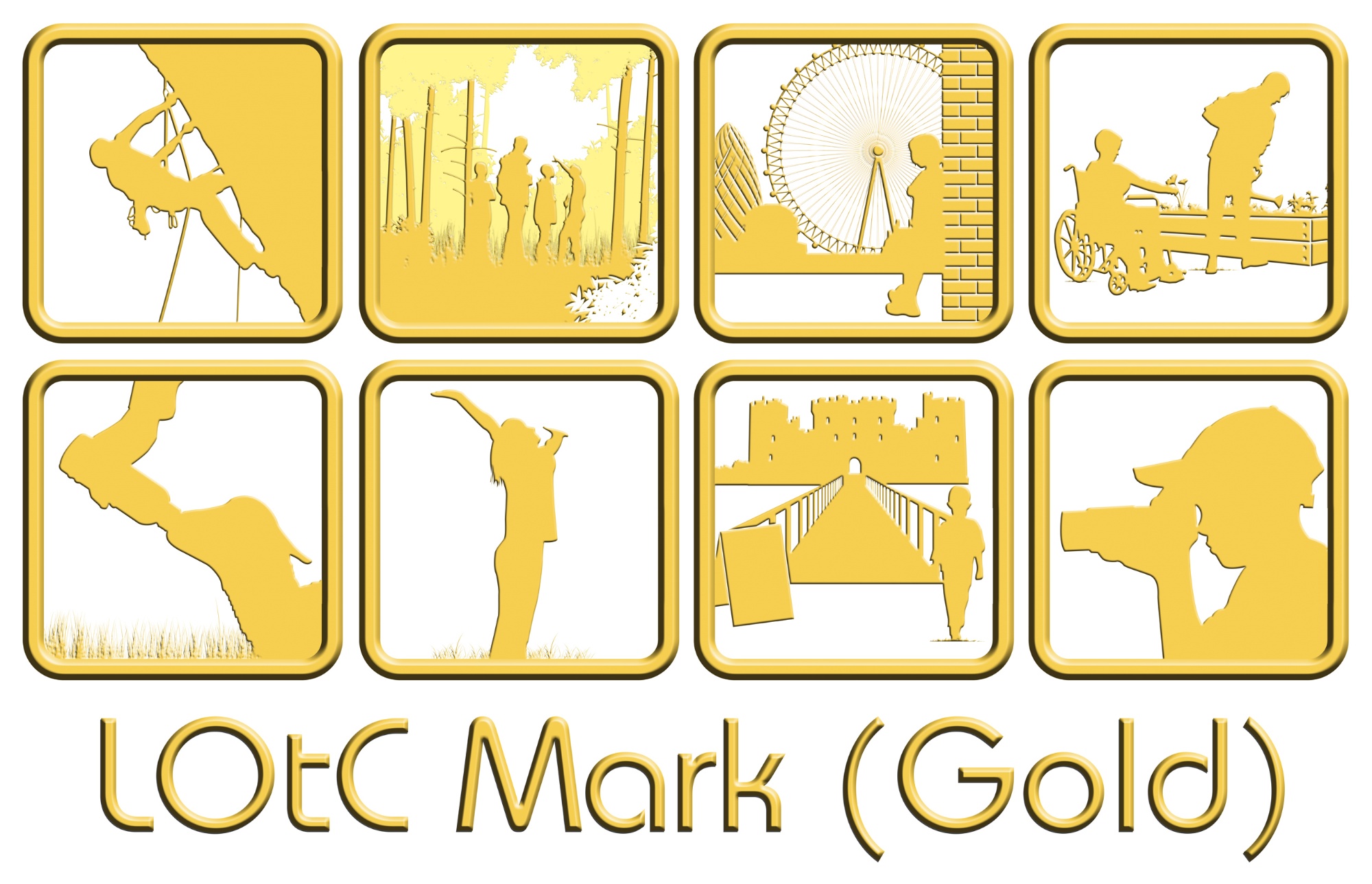 Classroom (LOtC) experiences to enhance their knowledge, skills and cultural capital. This is to build on and support our wide curriculum offer, adding further breadth and opportunities for all of the children to plan, take part in and evaluate activities that promote a deeper understanding and knowledge of the world.
Implementation:
The intent will be achieved by:
Planning and teaching outdoor curriculum linked learning within the school grounds. Teachers regularly use outdoor learning as a tool to deliver our broad and balanced curriculum to promote increased engagement and academic achievement. This could take the form of part or the whole of a lesson taking place outdoors. Teachers are supported in their planning by regular training, access to resources and support from the Outdoor Learning Leader.
Planning and conducting on and off-site curriculum linked visits and residentials. Meaningful visits and residentials are carefully planned and scheduled throughout the school so that children in each year group take part in a wide variety of experiences to support their learning. During the course of the academic year, each year group participates in an on-site visit (for example a visiting workshop with a guest speaker) and an off-site visit (for example a visit to a museum) as well as other experiences, such as visits to our Local Learning Area. At a whole school level, this is overseen by the School's Education Visits Coordinator, who makes sure there is parity across the year groups and also offers guidance and support to teachers in their planning and organisation of visits.
Providing Forest School sessions for each year group during the academic year. Encouraging a lifelong relationship with the natural world, these child centred sessions promote the holistic development of all children and compliment the school's PSHE JIGSAW programme. Forest School offers an inspirational environment that provides all learners with opportunities to develop confidence and self-esteem through hands on learning experiences in a natural setting. It is a specialised learning approach that compliments the wider context of outdoor education and mental well-being. Forest School aims to promote the holistic development of all those involved, fostering resilient, confident, independent and creative learners. This fully supports the Manorcroft Values that we aim to develop in our children. A trained Forest School Practitioner runs the sessions which take place in the woodland area of the School grounds. The overall Forest School programme is designed so that children take part in sessions during each of the seasons throughout their time at Manorcroft, further increasing their knowledge about the seasons and the natural world around them.
Impact:
For all of the children to be equipped with experiences that not only open their eyes to the possibilities for learning and growth around them but also encourage a passion for lifelong learning and success in the future.