XT Club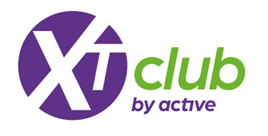 The XT Club provides working parents with a safe, reliable and fun childcare option.
The after-school club runs each day from 3.15pm until 6pm (not including INSET days). A healthy snack is provided upon arrival and the children get a chance to both relax and take part in a large selection of games and activities during the session. The ethos is based around children having fun, being creative and staying active. The club is only open to Manorcroft Primary School pupils.

'Holiday Camps' are run throughout each of the school holidays, open daily from 10am to 4pm, for children aged 4 to 12. An option of early drop-off and late collection is available, extending the day from 8.15am to 6.00pm. A huge programme of activities is available to keep the children entertained!
How do I book or find out more?
All sessions need to be booked and paid for in advance online: XT Club Booking
Please note, childcare vouchers are accepted.

If you need a regular after-school commitment, we recommend booking your sessions for the whole Half Term - that way we can ensure that there is always space for your child. If your requirements are more flexible, depending on availability, you can book single or multiple sessions up to 3pm on the day. Holiday Camps can get busy, so we advise booking ahead of time.
Please direct all general enquiries to: egham@xtclub.co.uk